Baker Zing
Available on: iOS, Android - Puzzle, Strategy
♥
82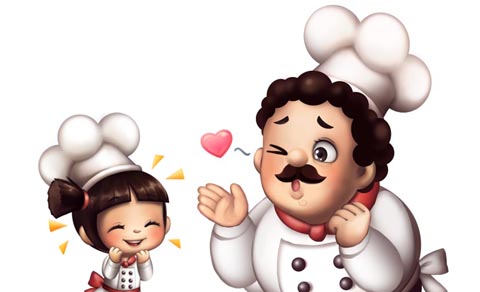 ABOUT
Feast your eyes, baby! Everything looks so succulent in Baker Zing, it will take your mind off real sweets… or trigger a major cake craving!
Now, instead of giving in to your crushing addiction, why not use your mojo in making wonderful confectionery in Baker Zing? Experience the Mega Bake, our special kitchen "hadouken"! All you knead is love, patience and smarts to make the magic happen!
Now, go get'em and show the world "Who's the Boss" in Baker Zing!
KEY FEATURES
More than 200 levels + Special Talent Events + Bot Challenges!
80 Rival Bakers that convert to Powerups
Upgrade and Promote your Baker Talents for that Power Suuuurge #likeaboss
Master the art of Super Bake, Mega Bake and baking up a Fever for Infinity moves and High Score!